Cartoon Magic Box
design by: Caoscreo Design
Taglie | Size:
Baby
Misure | Dimensions:
6L x 9h cm max
Colori | Colors:
Come da fotografie
---
As in the pictures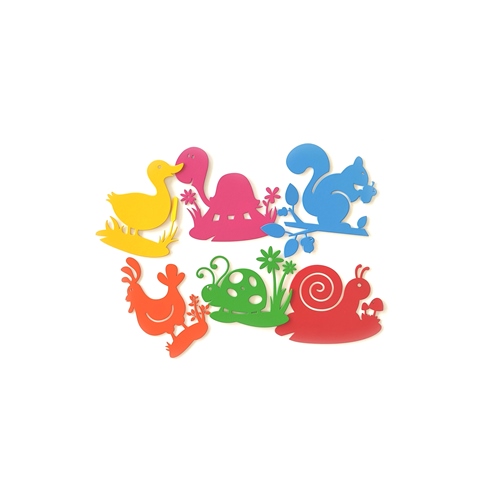 Un assortimento di Cartoon per simpatici piccoli animali
Il Mix di Cartoon di CAOSCREO
CAOSCREO propone il Cartoon Mix per un assortimento di Cartoon che raffigurano simpatici piccoli animali ed elementi naturali in quantità: coccinelle portafortuna, buffi galletti, simpatiche tartarughe, piccoli scoiattoli, divertenti ricci, o ancora funghetti, gattini, cagnolini... un insieme di soggetti che rappresentano il mondo della natura trasversalmente.
I loro dettagli - antenne, fiori, ghiande e non solo - si possono flettere a piacere!
---
An assortment of cartoon cute little animals
The CAOSCREO Cartoon Mix
CAOSCREO proposes the Cartoon Mix for an assortment of Cartoons depicting nice little animals and natural elements in quantity: lucky ladybugs, nice cockerels, nice turtles, little squirrels, funny hedgehogs, or even mushrooms, kittens, dogs ... a set of subjects that represent the world of nature transversally.
Their details - antennas, flowers, acorns and more - can be flexed as you like!

Scritto il: 05/05/2023
Da: Antonietta

Lascia un commento