Modulo 72
design by: Alessio Carpanelli
Taglie | Size:
Medium
Misure | Dimensions:
cm 26x19,5x54h
Colori | Colors:
Bianco, nero, rosso
---
White, black, red
Versioni | Versions: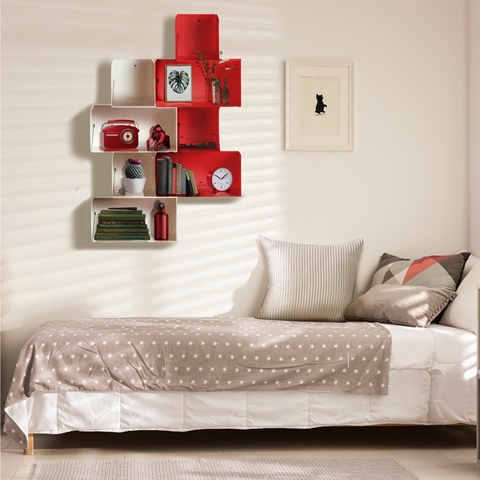 Svilupparsi verticalmente in quattro moduli
Modulo 72. Linearità delle forme, sinuosità di significati
Modulo 72 di Alessio Carpanelli per CAOSCREO ha una doppia funzione: è una piccola libreria modulare e, all'occorrenza, un porta CD (vediamo che oggi il disco è un supporto che torna sorprendentemente in auge, con la messa in discussione del digitale). Può contenere fino a 72 CD ed è questo, oltre alla forma, che gli dà il nome!
Con la sua tendenza a svilupparsi verticalmente in quattro moduli, questo oggetto di Design, che può anch'esso essere verniciato, si adatta alla perfezione anche allo stile hi-tech! Disponibile in bianco, rosso e nero.
---
To develop vertically in four modules
Modulo 72. Linearity of Forms, Sinuosity of Meanings


Modulo 72 by Alessio Carpanelli for CAOSCREO has a double function: it is a small modular bookcase and, if necessary, a CD holder (we see that today the record is a medium that is surprisingly making a comeback, with the questioning of digital technology). It can hold up to 72 CDs and it is this, in addition to the shape, that gives it its name!
With its tendency to develop vertically in four modules, this design object, which can also be painted, also adapts perfectly to the hi-tech style! Available in white, red and black.

Scritto il: 12/05/2022
Da: Riccardo

Lascia un commento