Caterpillar
design by: Caoscreo Design
Taglie | Size:
Medium
Misure | Dimensions:
32x12,5h cm
Colori | Colors:
Bianco, bruno, rosso, arancione, verde, fucsia, giallo, blu sky
---
White, dark brown, red, orange, green, fuchsia, yellow, sky blue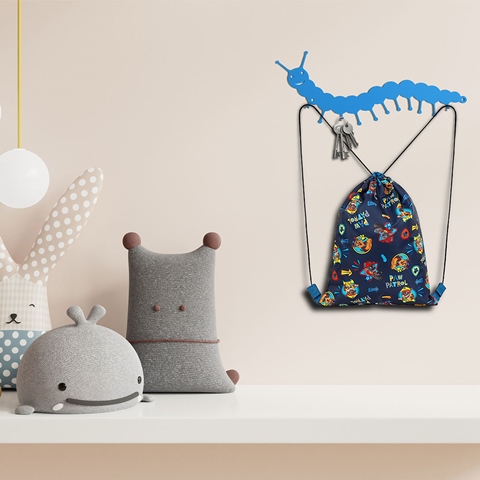 La magia prende vita nei colori del metallo verniciato
Caterpillar, simpatia assicurata
Fissa il tuo Caterpillar facilmente al muro e aggancia sciarpe, giacche o cappelli, oppure utilizzalo per le chiavi e per i tuoi promemoria. Hai mai considerato di ricoprire le sue allegre curve con le tue foto preferite? Grazie alle superfici naturalmente magnetiche conservare e rivivere i ricordi sarà immediato.
Ingresso o cameretta, il successo è garantito!
Scegli i toni vivaci per regalare energia ai tuoi spazi, con CAOSCREO puoi farlo nell'assoluto rispetto dell'ambiente.
---
Magic comes to life in the colors of painted metal
Caterpillar, Liking Guaranteed
Attach your Caterpillar easily to the wall and clip scarves, jackets or hats, or use it for keys and your memos. Have you ever considered covering her playful curves with your favorite photos? Thanks to the naturally magnetic surfaces, storing and reliving memories will be immediate.
Hallway or bedroom, your success is guaranteed! Choose bright tones to give energy to your spaces, with CAOSCREO you can do it in absolute respect for the environment.

Scritto il: 30/11/2022
Da: Camilla

Lascia un commento