Soozy
design by: Enrico Cesana
Taglie | Size:
Medium
Misure | Dimensions:
cm 40x32x45h
Colori | Colors:
Verde, fucsia, giallo, azzurro serenity, lilla
---
Green, fuchsia, yellow, serenity blue, lilac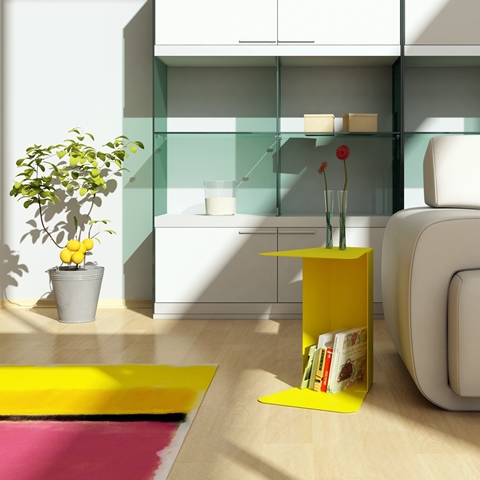 Alle forme rigorose si ispira gran parte dell'Arte
Soozy, il tavolino di CAOSCREO che si presta a svariate funzioni
Alle forme rigorose si ispira gran parte dell'Arte del '900, molti astrattisti nella pittura. Geometria fa rima con spiritualità, in numerose concezioni sull'astrattismo.
Un design essenziale di CAOSCREO riecheggia queste forme che tagliano e stupiscono, "mettendo ordine" negli ambienti che impreziosiscono, senza rinunciare a un quid di creatività. È il caso dello "squadrato" Soozy di Enrico Cesana che si presta a svariate funzioni: può essere utilizzato come tavolino di servizio, appoggio per il notebook, comodino e piccola libreria.
---
A large part of Art is inspired by rigorous forms
Soozy, the CAOSCREO Coffee Table that Lends Itself to Various Functions
A large part of the art of the 1900s, many abstractionists in painting, are inspired by the rigorous forms. Geometry rhymes with spirituality, in numerous conceptions of abstract art.
An essential design of CAOSCREO echoes these shapes that cut and amaze, "putting order" in the environments they embellish, without giving up a quid of creativity. This is the case of the "squared" Soozy by Enrico Cesana which lends itself to various functions: it can be used as a service table, a notebook stand, a bedside table and a small bookcase.

Scritto il: 30/09/2020
Da: Adriana

Scritto il: 13/02/2023
Da: Marta

Lascia un commento