Lampadì
design by: Fabio Marchi
Taglie | Size:
Small
Misure | Dimensions:
cm 18,5x6,5x30h
Colori | Colors:
Bianco, nero, rosso, arancione, verde, fucsia, giallo, azzurro srenity, lilla
---
White, black, red, orange, green, fuchsia, yellow, serenity blue, lilac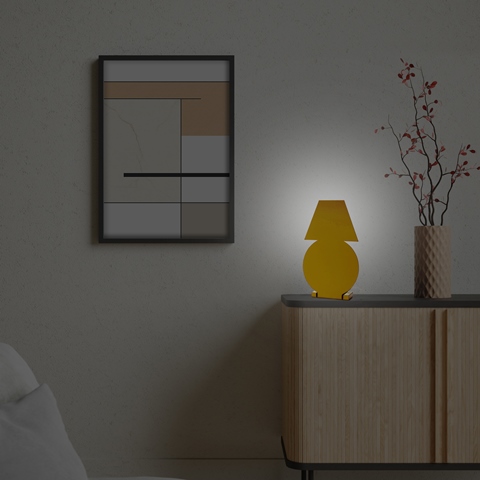 La luce allontana la paura, i dubbi e le incertezze.
Il Futuro è Green con Lampadì
La linea di illuminazione proposta da CAOSCREO è stata immaginata con l'ambizione di preservare la Natura.
Lampadì di Fabio Marchi viene ricavata dal metallo, materia prima naturale e sempre riciclabile, rispettosa dell'ambiente in ogni passaggio produttivo, etichette e imballi inclusi.
Design semplice, linee vintage, Lampadì è disponibile in tante strepitose versioni colore.
Le nuove lampade nascono da un design concepito per limitare gli sprechi e vengono realizzate grazie a produzioni a ridotto impatto ambientale. I materiali con cui vengono realizzate sono ecocompatibili; le lampadine impiegate sono pensate per durare a lungo nel tempo e abbattere i consumi.
---
Light drives away fear, doubts and uncertainties.
The Future is Green with Lampadì
The lighting line proposed by CAOSCREO was imagined with the ambition of preserving Nature.
Lampadì by Fabio Marchi is made from metal, a natural and always recyclable raw material, respectful of the environment in every production step, labels and packaging included.
Simple design, vintage lines, Lampadì is available in many sensational color versions.
The new lamps are born from a design conceived to limit waste and are made thanks to productions with a reduced environmental impact. The materials with which they are made are eco- friendly; the bulbs used are designed to last a long time and reduce consumption.

Scritto il: 20/09/2022
Da: Filippo

Lascia un commento