Fermami
design by: Caoscreo Design
Taglie | Size:
Small
Misure | Dimensions:
cm 16x16x16h
Colori | Colors:
Bianco, nero, rosso, verde, fucsia, giallo, azzurro serenity, lilla
---
White, black, red, green, fuchsia, yellow, serenity blue, lilac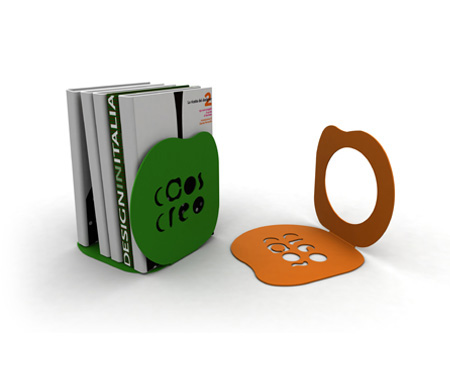 Un logo e il suo spirito ecosostenibile
CAOSCREO riporta l'ordine sulle tue mensole o sulla tua libreria, con la sua versatile forma a L e il suo look essenziale. Realizzato in metallo riciclabile nei basic bianco, nero, rosso oppure nelle allegre varianti colore, questo intelligente oggetto di design sosterrà con stile i tuoi libri di qualsiasi formato.
Fermami riassume lo spirito del brand ecosostenibile e testimonia il nostro infinito amore per la Natura.
---
A logo and its eco-sustainable spirit
CAOSCREO restores order to your shelves or bookcase, with its versatile L shape and essential look. Made of recyclable metal in basic white, black, red or in cheerful color variations, this intelligent design object will stylishly support your books of any format.
Fermami sums up the spirit of the eco-sustainable brand and bears witness to our infinite love for Nature.