Fermami
design by: Caoscreo Design
Taglie | Size:
Small
Misure | Dimensions:
cm 16x16x16h
Colori | Colors:
Bianco, nero, rosso, arancione, verde, fucsia, giallo, azzurro, lilla | White, black, red, orange, green, fuchsia, yellow, light blue, light violet
Versioni | Versions:
A richiesta, acciaio inox lucido | Polished stainless steel on request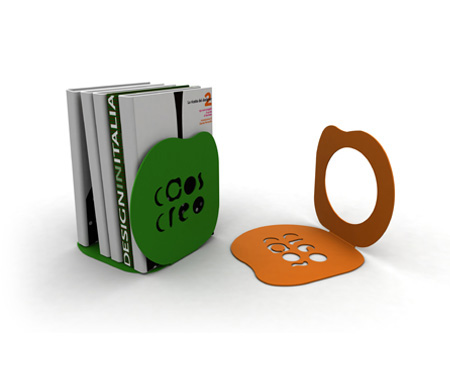 Fermalibri
Fermami è un pratico fermalibri a forma di L.
Realizzato in metallo verniciato, naturale e riciclabile, riproduce il logo del brand e tutto il suo spirito ecosostenibile.
Caoscreo ancora una volta ti aiuterà a organizzare e ordinare i tuoi spazi, su una mensola, su un ripiano o magari sullo scaffale della libreria.
Disponibile nel versatile acciaio, negli intensi colori bianco, nero, rosso, nelle allegre varianti arancione, verde, fucsia, giallo, azzurro e lilla.
Bookend
Fermami is a practical L-shaped bookend.
Made of painted metal, natural and recyclable, it reproduces the brand logo and all its eco-sustainable spirit.
Caoscreo will once again help you organize and order your spaces, on a ledge, on a shelf or perhaps in your bookcase.
Available in the versatile steel, in the intense white, black, red colors, in the cheerful orange, green, fuchsia, yellow, blue and lilac variants.