Heaven Tree Big & Small
design by: Caoscreo Design
Taglie | Size:
Small-Big
Misure | Dimensions:
Small 35x66h cm - Big 50x94h cm
Colori | Colors:
Big: bianco, calamina
Small: bianco, bruno, giallo, calamine
---
Big: white, calamine
Small: white, dark brown, yellow, calamine
Versioni | Versions:
Big and Small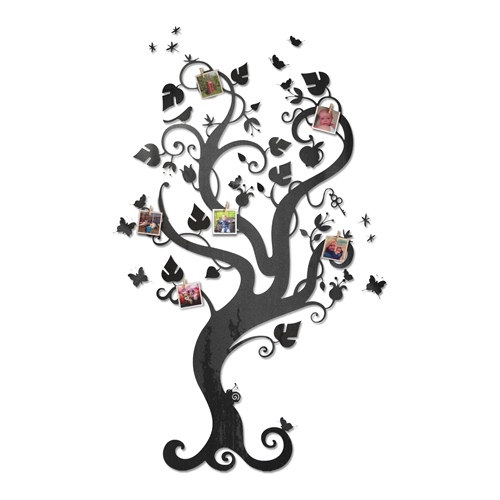 Rami distesi pronti ad accogliere tutti i tuoi pensieri
Il Bosco delle favole con Heaven Tree
Immagina un bosco, quello delle favole che si popolava degli esseri straordinari della tua fantasia. Senti le risate di gnomi, folletti, accarezza fiori e farfalle, osserva le gocce di pioggia scivolare lungo il bordo delle foglie. Proprio lì troverai Heaven Tree con la sua chioma rigogliosa.
Heaven Tree di CAOSCREO dal design naturale, realizzato in metallo colorato assolutamente riciclabile, esprime tutto il legame prezioso con l'ambiente. In versione Big e Small è decorazione funzionale a cui appendere piccoli oggetti, foto, magneti, renderà un muro originale, una stanza gioiosa, per creare piccoli angoli di benessere interiore.
---
Stretched branches ready to welcome all your thoughts
Fairytale Forest with Heaven Tree
Imagine a forest, the one from fairy tales that was populated by the extraordinary beings of your imagination. Hear the laughter of gnomes, goblins, stroke flowers and butterflies, watch the raindrops slide along the edge of the leaves. Right there you will find Heaven Tree with its lush canopy.
Heaven Tree by CAOSCREO with a natural design, made of absolutely recyclable colored metal, expresses all the precious bond with the environment. In the Big and Small versions, it is a functional decoration on which to hang small objects, photos, magnets, it will make an original wall, a joyful room, to create small corners of inner well-being.

Scritto il: 02/01/2023
Da: Stella

Lascia un commento