2.D Night
design by: Fabio Marchi
Taglie | Size:
Medium
Misure | Dimensions:
cm 18x7x32h
Colori | Colors:
Bianco, nero, rosso, arancione, fucsia, verde, giallo, azzurro serenity, lilla
---
White, black, red, orange, fuchsia, green, yellow, blue serenity, lilac
Versioni | Versions:
Acciaio calamina
---
Calamine steel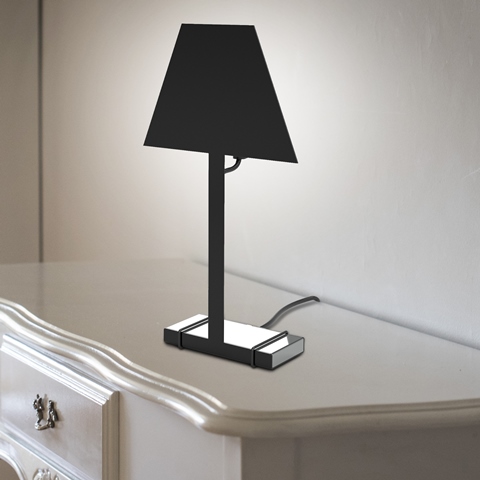 Linee essenziali che rimangono impresse nello sguardo
2.D Night e il ritorno a casa
Scende la sera: la giornata termina forse con un po' di stanchezza. É ora di tornare all'intimità dei propri spazi, tra gli oggetti e le cose care. Nel comfort della casa si ritrova l'atmosfera rilassante di sempre e la luce è parte fondamentale di questo benessere.
2.D Night nasce dal design ecclettico di Fabio Marchi. Silhouette dal gusto minimal, si abbina perfettamente a qualsiasi tipo di contesto, classico o moderno, tradizionale o contemporaneo. Il suo contorno è ricavato con precisione nel metallo, materiale naturale e riciclabile. I basic bianco, nero e rosso si affiancano all'estro della palette colorata disponibile.
---
Essential lines that remain imprinted in the eye
2.D Night and the Return Home
Evening falls: the day perhaps ends with a little tiredness. It is time to return to the intimacy of your own spaces, among your objects and dear things. In the comfort of your home you can find the usual relaxing atmosphere and light is a fundamental part of this well-being.
2.D Night was born from the eclectic design of Fabio Marchi. Silhouette with a minimal taste, it goes perfectly with any type of context, classic or modern, traditional or contemporary. Its outline is precisely carved out of the metal, a natural and recyclable material. The basic white, black and red join the whim of the available colored palette.

Scritto il: 12/09/2011
Da: Matteo

Scritto il: 01/05/2023
Da: Sonia

Scritto il: 13/12/2022
Da: Andrée

Scritto il: 22/11/2022
Da: Carlo

Lascia un commento