Trovami
design by: Caoscreo Design
Taglie | Size:
XSmall
Misure | Dimensions:
cm 14x0,8x12h x 6pz | pcs - Small letter cm 3x0,2x1h
Versioni | Versions:
Alluminio
---
Aluminium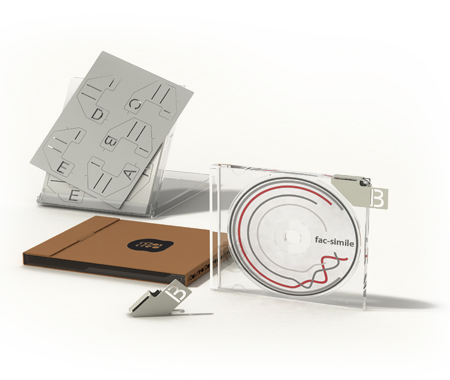 Ambienti ordinati, spazi di serenità
Trovami, l'idea semplice che ancora ti mancava
5 fogli di alluminio prefustellati, contenenti l'alfabeto: ecco la soluzione al tuo disordine!
Trovami di CAOSCREO
è perfetto per recuperare rapidamente un CD e archiviare la tua musica in modo pratico e intelligente.
Puoi staccare con facilità le lettere, piegarle e inserirle sull'angolo alto di ogni custodia.
---
Tidy environments, spaces of serenity
Trovami, the Simple Idea that You Were still Missing
5 pre-cut aluminum sheets, containing the alphabet: here is the solution to your mess! Trovami by CAOSCREO is perfect for quickly recovering a CD and archiving your music in a practical and intelligent way.
You can easily peel off the letters, fold them and insert them on the top corner of each case.

Scritto il: 12/01/2023
Da: Giuseppe

Lascia un commento