Trovami
design by: Caoscreo Design
Taglie | Size:
XSmall
Misure | Dimensions:
cm 14x0,8x12h x 6pz | pcs Small letter cm 3x0,2x1h
Versioni | Versions:
Alluminio | Aluminium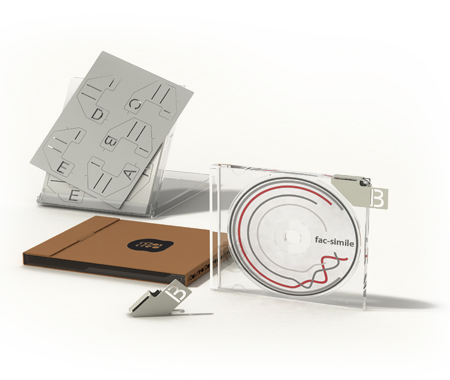 Archivio alfabetico per CD
E' composto da 5 fogli di alluminio pre-fustellati contenenti tutto l'alfabeto. Puoi staccare facilmente le letterine, piegarle e inserirle sullo spigolo alto delle custodie dei tuoi CD per archiviarli in ordine alfabetico e trovare velocemente il CD che vuoi ascoltare.
Alphabetical CD organizer
Trovami is composed of 5 pre-punched aluminum sheets, containing the whole alphabet. You can easily detach the small letters, fold and place them on the top edge of the cases of your CDs for the storage in alphabetical order. Than you can find easily any CD you would like to listen to.