Robyn
design by: Lorenzo Radaelli
Taglie | Size:
Medium
Misure | Dimensions:
cm 38,5x32x93h
Colori | Colors:
Arancione,verde, fucsia
---
Orange, green, fuchsia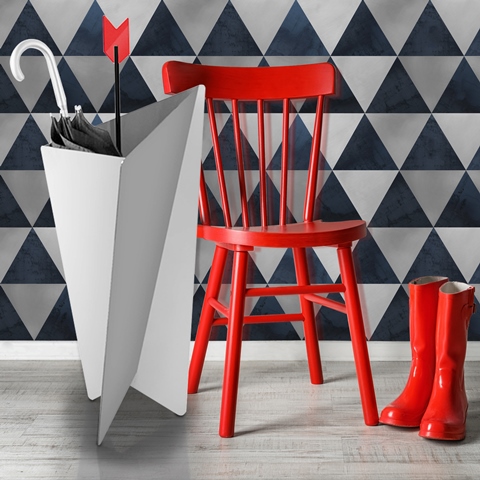 Una faretra in metallo colorato
Robyn, un portaombrelli per la storia
Robyn di Lorenzo Radaelli è il portaombrelli di CAOSCREO che ricorda molto da vicino le sagome di una faretra greco-romana. Una faretra in metallo colorato, come sempre per il Design degli interni del brand, che qui rispetta un certo codice geometrico e propone una sua fisionomia che si sviluppa verticalmente ma con altezze contenute.
Questo complemento d'arredo ha una sua peculiarità, poiché ha una freccia al suo interno con la piuma in metacrilato trasparente satinato. La freccia accumula l'acqua in eccesso degli ombrelli nei giorni più piovosi ed è estraibile proprio per permettere di essere svuotata.
---
A colored metal quiver
Robyn, an Umbrella Stand for History


Robyn by Lorenzo Radaelli is the CAOSCREO umbrella stand which closely resembles the outlines of a Greco-Roman quiver. A colored metal quiver, as always for the brand's interior design, which here respects a certain geometric code and proposes its own physiognomy that develops vertically but with contained heights.
This piece of furniture has its own peculiarity, as it has an arrow inside with a satin transparent methacrylate feather. The arrow accumulates the excess water from the umbrellas on the rainiest days and can be removed to allow it to be emptied.

Scritto il: 22/09/2010
Da: Francesco

Lascia un commento