L.A. small
design by: Manolo Bossi
Taglie | Size:
Small
Misure | Dimensions:
Small: cm 18x16,5x24h
Colori | Colors:
Bianco o nero (cavo rosso) | White or black (red cable)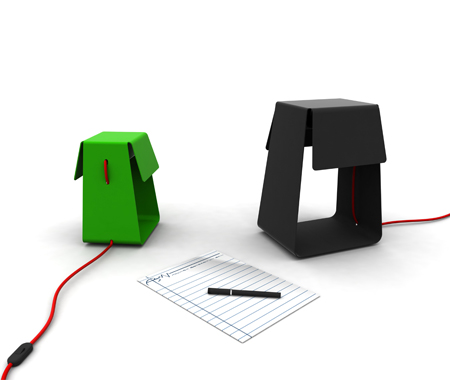 Lampada da tavolo

La forma innovativa e non convenzionale che caratterizza questa lampada da tavolo è realizzata mediante il taglio e la piega di un'unica lastra di metallo, senza alcuna congiunzione. Il suo segno caratteristico ? Il cavo rivestito in tessuto rosso intrecciato, che come un'impuntura, arricchisce l'inconfondibile ed essenziale sagoma.


Table lamp

The innovative and unconventional shape, that characterizes this table lamp is made by cutting and folding a single metal sheet, with no conjunction. Its distinguishing feature? The cable covered in red textile braid, which, as a stitching, enriches the definite and unmistakable outline.
Elettrificazione| Electricity : Alogena | Halogen 100W R7s 220-240V

Pdf: Etichette Energetiche

Pdf: Energetic Labels