2.D Floor
design by: Fabio Marchi
Taglie | Size:
Large
Misure | Dimensions:
cm 49,5x19x159
Colori | Colors:
Bianco, nero, rosso | White, black, red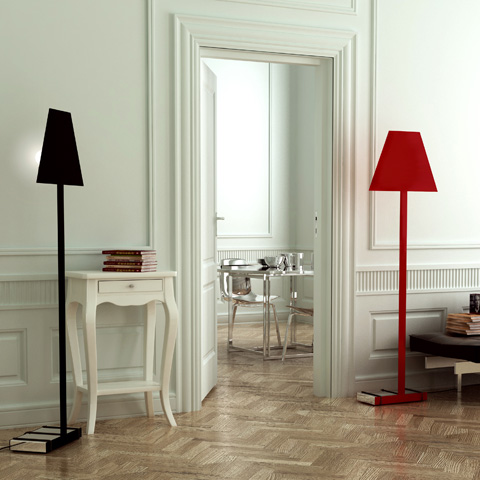 Lampada da terra
2.D Floor è la versione da terra della lampada 2.D. Il suo design essenziale rivisita la sagoma delle prime abat jour, in chiave contemporanea. Elegante e minimal in bianco o nero, allegra e vivace in rosso.

Floor lamp

2.D Floor is the floor lamp version of the lamp 2.D. Its essential design revisits the shape of the first bedside lamps, with a contemporary slant. Elegant and minimalist in white or black, cheerful and lively in red.
Elettrificazione | Electrification : 100W E27 220-240V

Pdf: Etichette Energetiche

Pdf: Energetic Labels