Nassa
design by: Alessio Carpanelli
Taglie | Size:
Large
Misure | Dimensions:
cm 53ěx63x183h
Colori | Colors:
Bianco, nero, rosso | White, black, red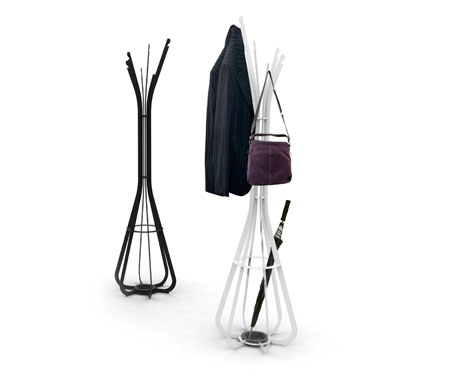 Appendiabiti con Portaombrelli
Eleganza, essenzialità, doppia funzionalità sono le caratteristiche di questo complemento d'arredo che è al tempo stesso appendiabiti e porta ombrelli. 6 elementi lineari, verticali, e 4 elementi circolari, orizzontali, uniti da un raffinato sistema di montaggio rendono possibile il duplice utilizzo di Nassa.
Clothes with Umbrellas stand
Elegance, essentiality, dual functionality are the main features of this furnishing accessory, which is both clothes and umbrella stand. 6 linear elements, vertical, and 4 circular elements, horizontal, combined by a sophisticated assembly system, make possible the double use of Nassa.