C-Keef small
design by: Enrico Cesana
Taglie | Size:
Small
Misure | Dimensions:
cm 17,5x7x24,5h
Colori | Colors:
Bianco, nero (cavi rossi), rosso (cavo bianco) | White, black (red cables), red (white cable)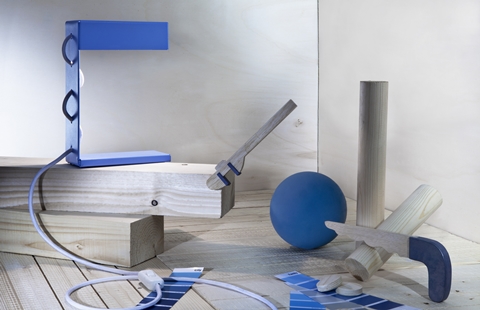 Lampada da tavolo
La sua caratteristica forma a C è ottenuta mediante la piega di soli 2 "fogli" di metallo a spessore millimetrico. Linee decise e sintetiche, ingentilite dal passaggio ad "impuntura" del cavo in tessuto intrecciato e colorato, caratterizzano il design originale di questa lampada.
Table lamp
Its characteristic C-shape is obtained bending only 2 metal sheets of millimeter thickness. Bold and synthetic lines, softened by the "stitching" passage of the colorful woven fabric cable, characterize the original design of this lamp.
Elettrificazione| Electricity : 40W (E14 220-240 V)

Pdf: Etichette Energetiche

Pdf: Energetic Labels