HoleInOne
design by: Enrico Cesana
Taglie | Size:
Small
Misure | Dimensions:
cm 30x8x19h
Colori | Colors:
Bianco, nero, rosso, arancione, verde, fucsia, giallo, azzurro, lilla | White, black, red, orange, green, fuchsia, yellow, light blue, light violet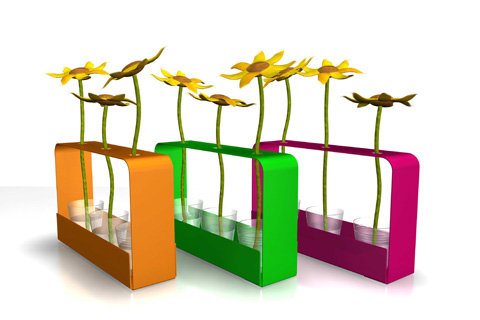 Porta fiori
Portafiori dalla linea sobria, che rende importante ogni singolo fiore. Puoi avere HoleInOne in tanti differenti colori per personalizzare e rallegrare ogni ambiente.
Flowers stand
Flower stand of the plain line, which makes any single flower important. You could have HoleInOne in many different colors to personalize and to cheer up any room.