Puntable 90
design by: Adriano Giannini
Taglie | Size:
Large
Misure | Dimensions:
cm °90x33h
Colori | Colors:
Bianco, nero, rosso | White, black, red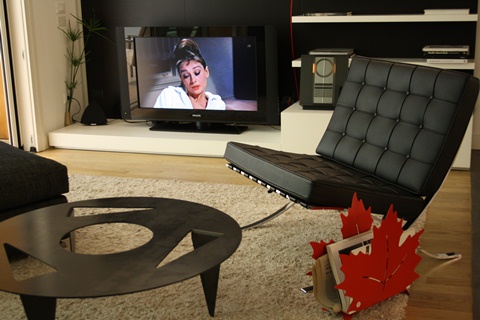 Tavolino

Evoca con ironia la puntina da disegno utilizzata dagli artisti anni fa. Disponibile inoltre in differenti colori e nell'esclusivo acciaio Calamina. E' possibile abbinare al piano di appoggio un cristallo extra clear.


Coffee table

It evokes ironically the drawing pin used by artists years ago. Available also in different colors and in the exclusive Calamine steel. It is possible to supply also an extra clear crystal to set it on the support base.

Scritto il: 18/02/2010
Da: Ylenia

Lascia un commento