Pizzino
design by: NORMALEARCHITETTURA ░
Taglie | Size:
Large
Misure | Dimensions:
cm 61,5x66x32h
Colori | Colors:
Bianco, nero, rosso, arancione, fucsia, giallo, azzurro, lilla | White, black, red, orange, fuchsia, yellow, light blue, light violet
Versioni | Versions:
Acciaio Calamina | Calamine steel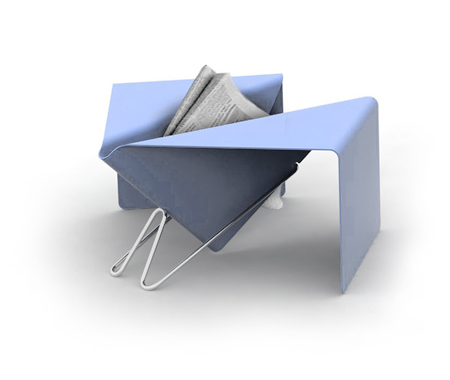 Tavolino con portariviste
Tavolino con portariviste dalla forma spiritosa evocata dallo stesso nome. Realizzato con 1 sola lamiera ed arricchito dal particolare tubolare a "graffetta". Nel suo incavo centrale si possono inserire riviste o libri. La sua modularità e la sua forma consentono di realizzare anche composizioni.
Coffee table with magazine rack
Coffee table with magazine rack of a funny shape, resounding in its name. Made of only one metal sheet and enriched by the particular tubular clip. In its central hollow there is room for magazines or books. Its modularity and its shape allow compositions too.