Stealth
design by: Manolo Bossi
Taglie | Size:
Small
Misure | Dimensions:
cm 38x28x7h
Colori | Colors:
Bianco, nero, fucsia | White, black, fuchsia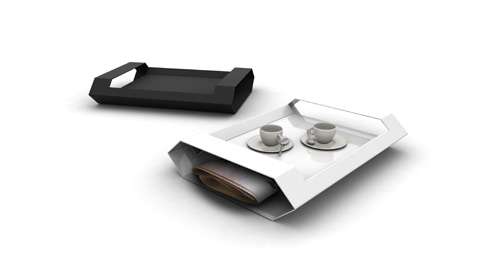 Vassoio con porta riviste
Vassoio in metallo verniciato con spazio sottostante (per riviste, tovagliette etc. ). Il suo design è essenziale e lineare, elegante e classico nei colori bianco e nero, vivace e originale in fucsia.
Tray with magazine holder
Tray of painted metal with space provided below (for magazines, placemats, etc.). Its design is essential and linear, elegant and classic in white and black, bright and original in fuchsia.