Archiviami
design by: Caoscreo Design
Taglie | Size:
Small
Misure | Dimensions:
cm 12x12x4h
Colori | Colors:
Bianco, nero, rosso, arancione, verde, fucsia, giallo, azzurro, lilla | White, black, red, orange, green, fuchsia, yellow, light blue, light violet
Versioni | Versions: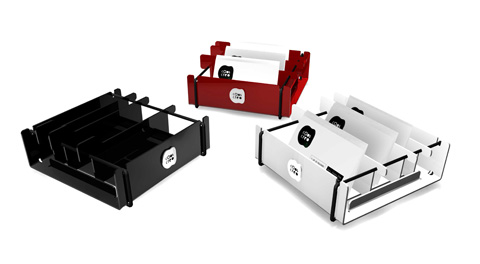 Organizer / Porta biglietti da visita
Utile accessorio da scrivania in metallo verniciato in 9 colori. Archiviami contiene fino a 300 biglietti da visita.
Organizer / Business card holder
Useful desk accessory of painted metal in 9 colors. Archiviami contains up to 300 business cards.