DOiT porta CD & DVD
design by: Andrea Radice e Folco Orlandini
Taglie | Size:
Small
Misure | Dimensions:
CDs holder cm 31 x12x51h DVDs holder cm 51x12x31h
Colori | Colors:
Bianco, nero, rosso | White, black, red
Versioni | Versions:
Prodotto su ordinazione | Product on demand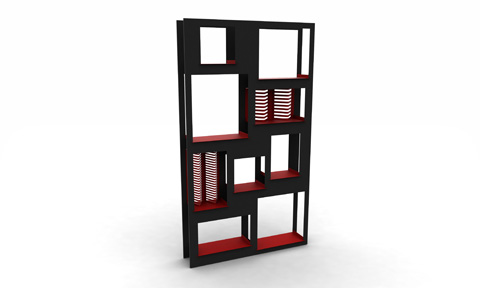 DOiT_Porta CD e DVD | DOiT_CDs & DVDs holders
Utili accessori per attrezzare e personalizzare DOiT libreria-parete creativa. I due contenitori si inseriscono perfettamente nei riquadri della libreria e ottimizzano lo spazio dedicato a CD e DVD; si possono avere in più colori a scelta e sono acquistabili separatamente.
On demand, you can also to enrich DOiT bookcase-creative wall with its accessories : DOIT CDs holder and DVDs holder.

Let's DO…iT!