2.D Daily Gadget
design by: Caoscreo Design
Taglie | Size:
XSmall
Misure | Dimensions:
2.D Daily cm 7,5x4,5x12h Pen holder cm 7x9,5h
Versioni | Versions:
Acciaio lucido | Polished steel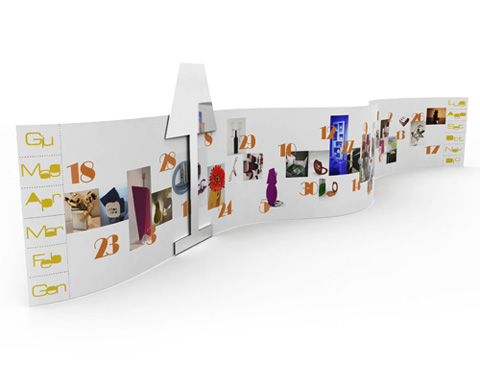 2.D Calendar e porta penne
2.D Family si estende proponendo una nuova idea-regalo: 2.D Daily Gadget, miniatura della lampada 2.D, da tenere sulla tua scrivania; la piccola lampada diviene porta calendario e porta penne. Questo prodotto è realizzato con materiali totalmente ecosostenibili e riciclabili. 2.D Daily Gadget si compone: 2.D miniatura + 1 calendario Caoscreo + 1 porta penne in cartone ondulato.
2.D Calendar and pen holder
2.D Family extends itself proposing a new gift idea: 2.D Daily Gadget, miniature of 2.D lamp to be placed on your desk; the small lamp becomes a calendar and a pen holder. This product is made with absolutely eco-friendly and recyclable materials. 2.D Daily Gadget is composed: 2.D miniature + 1 Caoscreo Calendar + 1 cardboard pen holder.

Scritto il: 16/05/2012
Da: Luca

Lascia un commento