She.en
design by: MrSmith Studio
Taglie | Size:
Medium
Misure | Dimensions:
cm 36x18x36h
Colori | Colors:
Bianco e nero (cavo rosso), rosso (cavo bianco) + 3 filtri colorati (rosso, blu, giallo) | White and black with red cable, red with white cable + 3 colored filters (blue, red, yellow)
Versioni | Versions:
Cavo a Destra o a Sinistra | Right or Left cable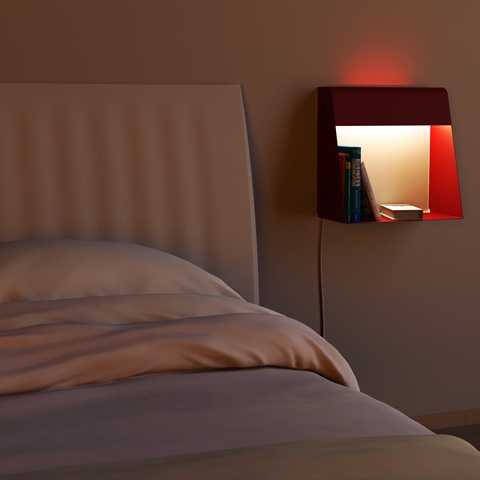 Lampada da parete / Mensola o comodino
La luce si proietta inferiormente verso la mensola e superiormente, filtrando attraverso un taglio, in un raggio luminoso a parete. In dotazione 3 filtri colorati, utilizzabili singolarmente o in sovrapposizione, per creare differenti atmosfere sensoriali. She.en si può scegliere, in funzione della posizione del cavo, in versione dx o sx.
Wall lamp / Shelf or bedside
The light is projected downward toward the shelf and upward, filtering through a special cut, in a light beam to the wall. The lamp is available with 3 colored filters, which can be used individually or overlapped, in order to create different sensorial atmospheres.
She.en can be chosen, according to the cable position, in the right or left version.
Elettrificazione | Electricity : Fluorescente compatta 25W E27 220-240V | Compact fluorescent 25W E27 220-240V.

Pdf: Etichette Energetiche

Pdf: Etichette Energetiche

Pdf: Energetic Labels

Pdf: Energetic Labels