QB˛
design by: Maurizio Galante, Tal Lancman, Luca Terenzi
Taglie | Size:
Large
Misure | Dimensions:
cm 31x31x31h
Colori | Colors:
Bianco, nero | Black, white
Versioni | Versions: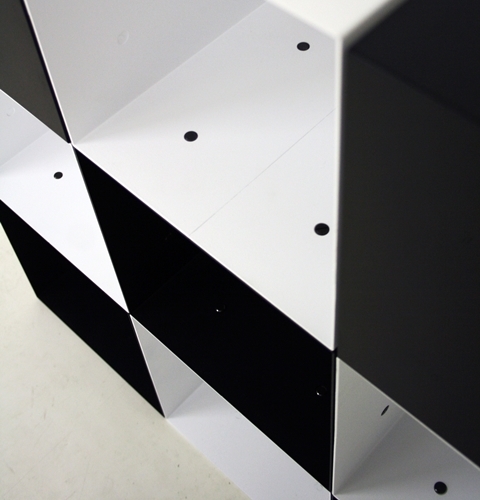 Libreria modulare
Libreria modulare con la quale costruire a piacere "architetture essenziali". I moduli, facilmente componibili possono essere affiancati o impilati in funzione dello spazio che si vuole arredare, in un numero e in una o più finiture a piacere tra quelle proposte: verniciatura opaca bianca o nera.
Modular Bookcase
Modular bookcase concept permitting the user to conceive an "essential architecture", according to your taste.
The modules, which are stackable, can be placed side by side or piled, depending on the space you would like to furnish, in a number or in one or more surface textures on your liking, among those proposed: painted white or black mat.